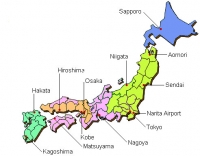 After arriving in Japan, you need to turn in Exchange Order to Japan Rail Pass at an applicable JR stations that has Japan Rail Pass exchange office.
Once you have received your Exchange Order voucher for the Japan Rail Pass, you will need to bring it to one of the Japan Rail Pass exchange offices for activation.
All JRPass exchange offices are located in large Japan Railway (JR) stations. Currently you can activate your pass at 57 stations in Japan.
You can find some detailed Exchange Office information below.
Station
Office
Service Hours
Mon- Fri
Sat, Sun & Hols
Kushiro
Travel Service Center
10:00-18:00
Obihiro
Travel Service Center
9:00-17:00
Asahikawa
Travel Service Center
9:30-17:30
Sapporo
JR Information Desk
8:30-19:00
Travel Service Center (East)
10:00-19:30
10:00-18:00
Travel Service Center (South)
10:00-20:00
New-Chitose Airport
JR Visitors Information Desk
8:30-19:00
Hakodate
Travel Service Center
10:00-18:00
Shin-Aomori
Travel Service Center
10:00-17:30
Hachinohe
Travel Service Center
10:00-17:30
Morioka
Travel Service Center

10:00-19:00
(Mon-Sat)
10:00-17:00
(Sun & Hols)

Akita
Travel Service Center
10:30-18:00
10:30-17:00
Sendai
Travel Service Center

10:00-19:00
(Mon-Sat)
10:00-18:00
(Sun & Hols)

Yamagata
Travel Service Center
10:00-18:00
10:00-17:00
Fukushima
Travel Service Center
10:00-18:00
10:00-17:00
Niigata
Travel Service Center
10:00-19:00
10:00-17:00
Nagano
Travel Service Center
10:00-19:00
10:00-17:30
Mito
Travel Service Center
10:00-19:00
10:00-17:00
Narita Airport
Terminal 1
JR EAST Travel Service Center
8:15-19:00
Ticket Office
6:30-8:15, 19:00-21:45
Narita Airport
Terminal 2
JR EAST Travel Service Center
9:30-20:00
Ticket Office
6:30-9:30, 20:00-21:45
Haneda Airport International Terminal
JR EAST Travel Service Center
(Tokyo Monorail 2F Ticket Gate/Arrival lobby)
11:00-18:30
Tokyo
JR EAST Travel Service Center
(Marunouchi North)
7:30-20:30
JR-CENTRAL Ticket Office
(Yaesu Central)
7:30-20:30
Ueno
Information Center
(Central Ticket Gate)
9:00-19:00
Shinjuku
Information Center
( South Ticket Gate )
9:00-19:00
Information Center
(East Ticket Gate)
9:00-19:00
Shibuya
Information Center (South)
10:00-18:30
Ikebukuro
Information Center (Central Passage)
9:30-18:00
Shinagawa
Information Center
(Central Ticket Gate)
9:00-19:00
JR-CENTRAL Ticket Office
9:00-19:00
Yokohama
Travel Service Center
10:00-20:00
10:00-18:00
Shin-Yokohama
JR-CENTRAL Ticket Office
5:30-22:30
Odawara
JR-CENTRAL Ticket Office
5:45-22:30
Mishima
Ticket Office (South)
6:15-23:00
Shizuoka
Ticket Office
5:00-23:05
Hamamatsu
Ticket Office
5:25-23:20
Nagoya
JAPAN RAIL PASS Exchange Corner
10:00-19:00
Ticket Office
6:00-10:00, 19:00-23:00
Toyama
Ticket Office (South)
6:00-23:00
Kanazawa
Ticket Office
4:40-23:00
Kyoto
Ticket Office
(JR-WEST Central)
5:30-23:00
Ticket Office
(JR-CENTRAL Hachijo Shinkansen)
8:30-23:00
Shin-Osaka
Ticket Office(JR-WEST East)
5:30-23:30
Ticket Office(JR-CENTRAL Central)
5:30-23:10
Osaka
Ticket Office
(Central NO.12,13)
5:30-23:00
Kansai Airport
Ticket Office
5:30-23:00
Sannomiya
Ticket Office (Central)
5:00-23:00
Okayama
Ticket Office
5:00-23:00
Yonago
Ticket Office
5:00-22:00
Matsue
Ticket Office
4:50-21:30
Hiroshima
Ticket Office
5:20-23:00
Shimonoseki
Ticket Office
5:30-22:30
Takamatsu
Travel Service Center
10:00-18:00
10:00-17:00
Matsuyama
Travel Service Center
10:00-18:00
10:00-17:00
Tokushima
Travel Service Center
10:00-18:00
Kokura
Travel Service Center
10:00-19:00
10:00-18:00
Hakata
Travel Service Center

10:00-20:00
(Mon-Sat)
10:00-18:00
(Sun & Hols)

JR-KYUSHU Ticket Office
5:30-23:00
Saga
Travel Service Center
10:00-19:00
10:00-17:00
Nagasaki
Travel Service Center
10:00-19:00
10:00-17:30
Kumamoto
Travel Service Center
10:00-19:00
10:00-17:30
Oita
Travel Service Center
10:00-19:00
10:00-17:00
Miyazaki
Travel Service Center
10:00-18:00
10:00-17:30
Kagoshima-Chūō
Travel Service Center
10:00-19:00
10:00-18:00
Principal Exchange Offices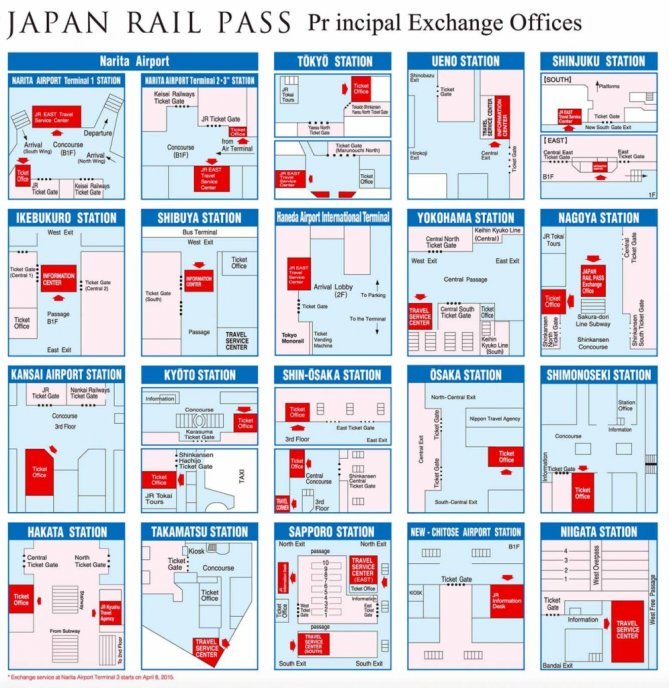 | | |
| --- | --- |
| | |
| | |
| --- | --- |
| | |
Online: 1

Day: 1

Week: 64

Visitors: 45336