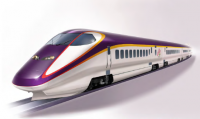 1. Validity Period
+ The validity period of a JAPAN RAIL PASS is the consecutive 7, 14, 21 days beginning on the date the PASS is first used.
+ Within three months from the date the Exchange Order to obtain your JAPAN RAIL PASS (for example, an Exchange Order issued on April 15 would have to be turned in by July 14). At that time, you have to specify the date that you want to start using the PASS. It can be any date within one month from the date the PASS is received
+ Once a starting date has been assigned to the PASS, it cannot be changed.
2. Transportation services
The JAPAN RAIL PASS is valid for the railways, buses, and ferry boats shown as below:
+ Railways:
*JR lines throughout Japan including Shinkansen "bullet train" (except Nozomi & Mizuho services), limited express, regular express & local services.
* Japan Rail Pass holder can also use the Tokyo Monorail.
* Aoimori Railway services between Aomori & Hachinohe (only for direct travel between these 2 stations on local or rapid services. Travel is not covered if you disembark at any other station on the Aomari Railway Line)
+ Buses: Local lines of JR Bus (excluding some local lines. Pass validity for particular routes is subject to change)
(JR Bus = JR Hokkaido Bus, JR Bus Tohoku, JR Bus Kanto, JR Tokai Bus, West Japan JR Bus, Chu goku JR Bus, JR Shikoku Bus, JR Kyushu Bus)
+ Ferry: Only the JR West Miyajima ferry is covered.
| | |
| --- | --- |
| | |
| | |
| --- | --- |
| | |
Online: 1

Day: 1

Week: 62

Visitors: 45349